How to get to Tsukuba, our congress city
Tsukuba is located about 55 km north-east from Tokyo.

・By Bus from Tokyo Narita international airport (NRT)
A direct bus is available from the airport(NRT) to Tsukuba bus stop, which leaves at the bus station in the airport.

・By Train from downtown Tokyo.
It only takes about 45 minutes by express train from Akihabara train station in downtown Tokyo.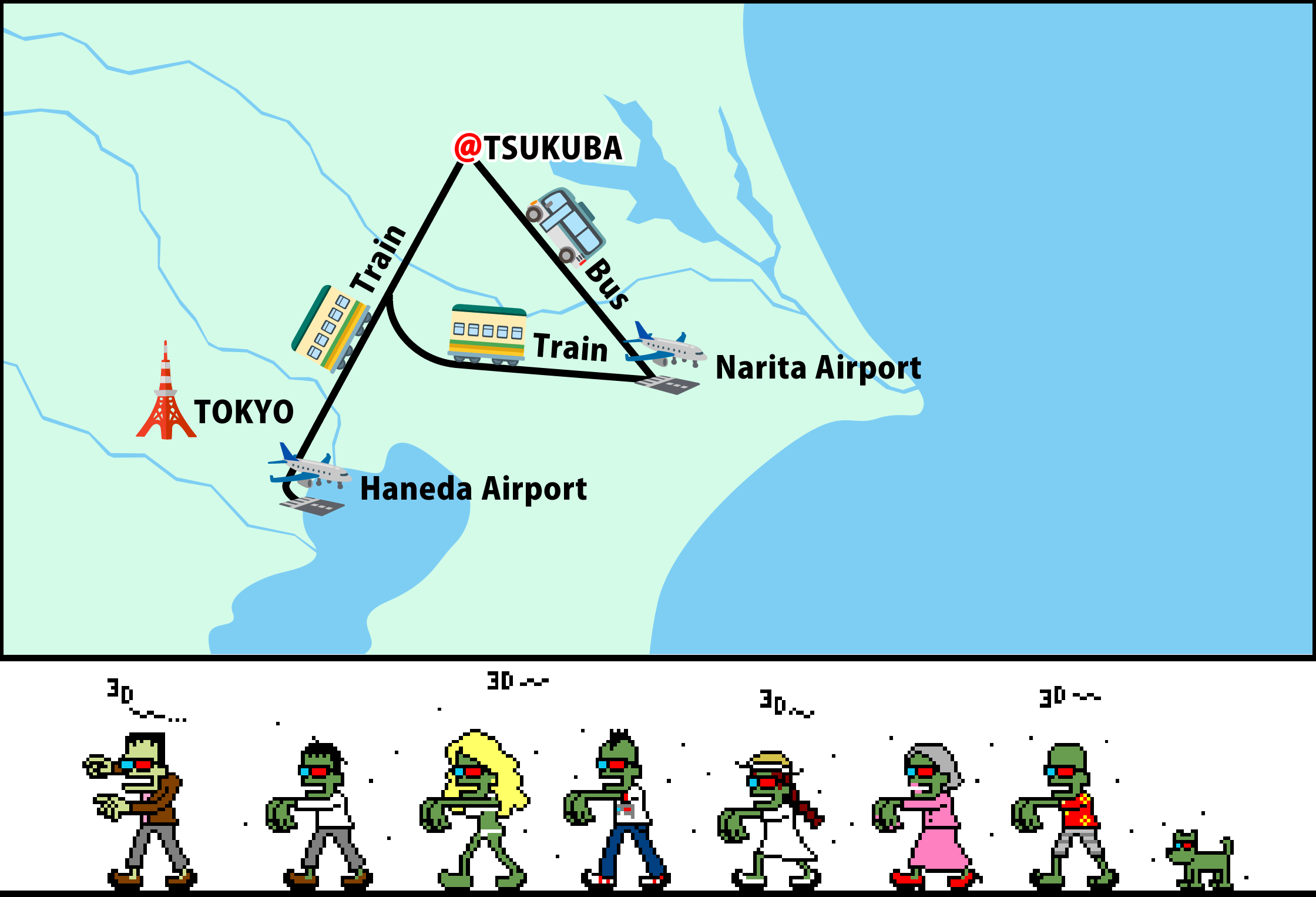 Hotel
Hotel Nikko Tsukuba is our main hotel.

Click here to move to the Hotel Nikko Tsukuba's dedicated booking website to get ISU group discounts.≫

Note: Please make sure the guests number, check-in date and Check-out date before clicking the book button. Also there is 'View More Rooms' button underneath to see the other rooms available.
Also, there are some other hotels in the area.
Walking route from Hotel Nikko Tsukuba to Tsukuba International Congress Centre
How to submit your presentation to the Stereo Theater
Now, Call for presentations for the Stereo Theater.
If you would like to submit your presentation, please built your video according to the video requirements below, and then upload it from the "Entries to Stereo Theatre" page here.. The deadline is on July 10, 2023.
Video requirements are as follows
3D format: side-by-side (Left image on Left)
Resolution: 3840 x 1080 pixels (1920 x 1080 pixels per eye)
Codec: MPEG4 H.264, upto 60 Mbps
Duration: upto 15min per show
Slide show is also welcome, but it should be converted into MPEG4 video.
The video must not violate public order, morals and copyright.