How to get to Tsukuba, our congress city
Tsukuba is located about 55 km north-east from Tokyo.

・By Bus from Tokyo Narita international airport (NRT)
A direct bus is available from the airport(NRT) to Tsukuba bus stop, which leaves at the bus station in the airport.

・By Train from downtown Tokyo.
It only takes about 45 minutes by express train from Akihabara train station in downtown Tokyo.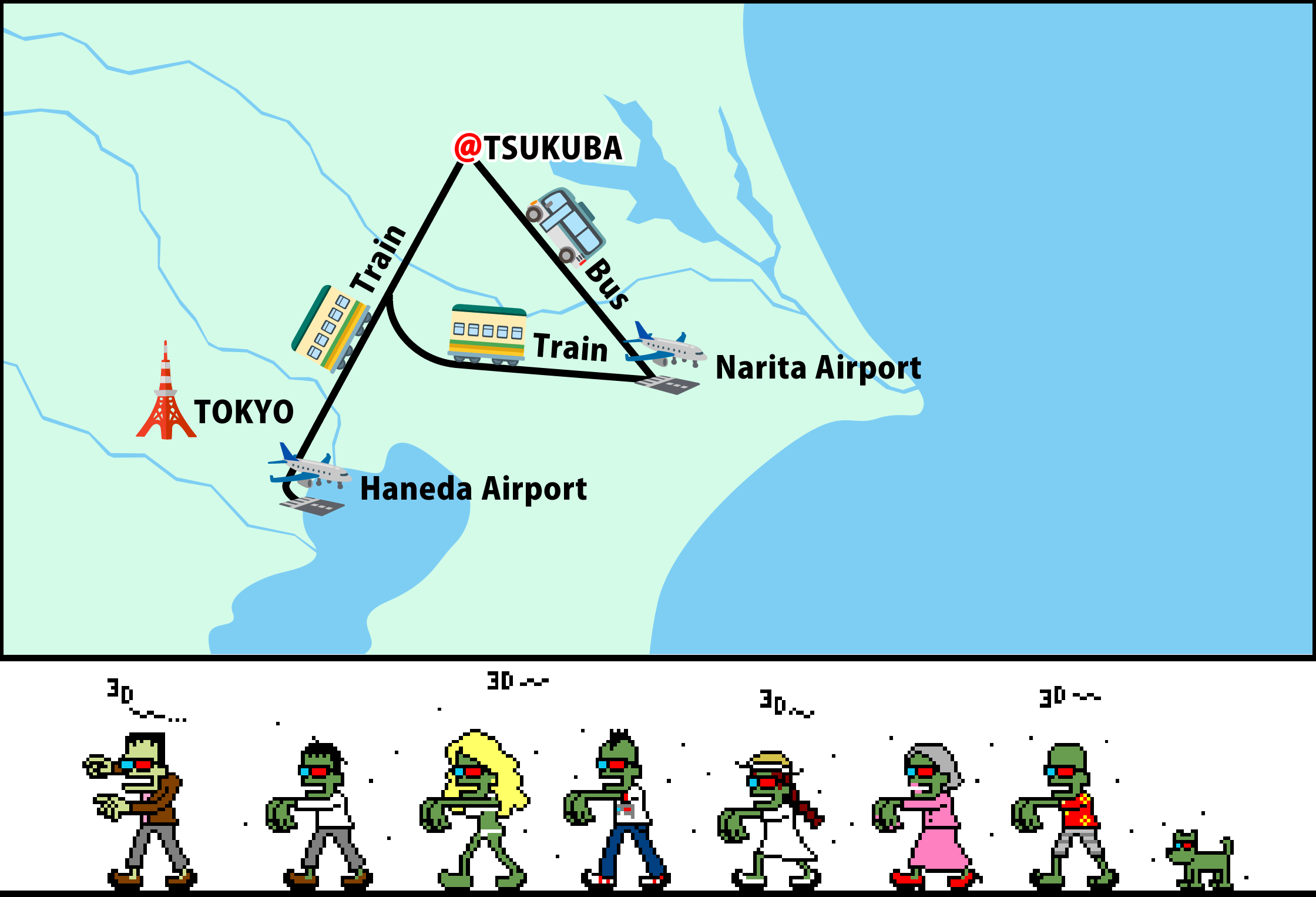 Hotel
Hotel Nikko Tsukuba is our main hotel.

Click here to move to the Hotel Nikko Tsukuba's dedicated booking website to get ISU group discounts.≫

Note: Please make sure the guests number, check-in date and Check-out date before clicking the book button. Also there is 'View More Rooms' button underneath to see the other rooms available.
Also, there are some other hotels in the area.
Walking route from Hotel Nikko Tsukuba to Tsukuba International Congress Centre
How to submit your work to the Stereo Theater
Coming soon (TBA)