The 24th ISU World Congress will take place in Tsukuba Japan from September 12th to 18th, 2023 - hosted by ISU - International Stereoscopic Union and STEREO CLUB Tokyo.

Why To Take Part?
Meet Other Stereoscopic Enthusiasts
Get to know people from all over the world and share the experience and fondness.
The Congress is open to everyone - you do not have to be a member of the ISU or any other club to attend.

Stereo Theatre
See the work of the participants projected on a large screen.

Trade Fair
Buy or sell or exhibit your works, equipments, books or collector items, etc..

Workshops
Learn more about various related topics, ranging from technical matters to software, art or history.

Excursions
Take part in organised excursions as sightseeing tours, hiking and science tours.

Stereo Tea
Enjoy Japanese tea and sweets, taking a look at stereo photos in a Japanese tatami-mat room.
Tukuba, the congress city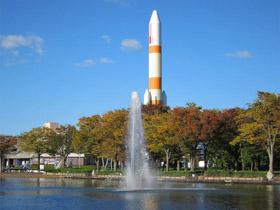 Tsukuba EXPO Center
Tsukuba is located about 55 km north-east from Tokyo, it only takes 45 minutes by express train from downtown Tokyo. A direct bus is also available from Tokyo Narita international airport (NRT). Tsukuba is a suburban city, but is known as scientific city. There are several scientific research institutes around the area, it includes the Japan Aerospace Exploration Agency (JAXA), which you can visit.

We also have opened the social media accounts listed below. In addition to the latest information about the congress, we would like to share related information such as about nearby restaurants, information for traveling in Japan, etc.., so please follow us.
ISU - International Stereoscopic Union
Invitation to ISU world congress 2023, JAPAN @Tsukuba, for 3DTV or 3D projector
Download
3840×1080px undistorted - 2 × FullHD side-by-side

1920x1080px 3D-TV sbs - squeezed side-by-side in FullHDresolution